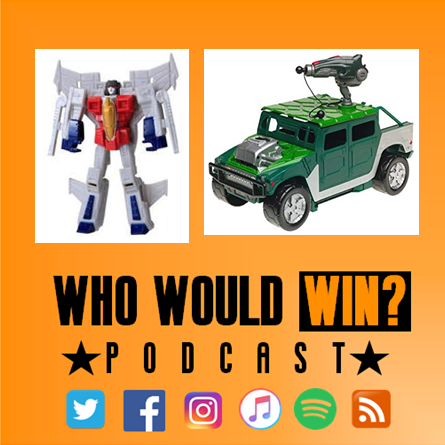 Andy's coming!! With a fourth Toy Story gracing our presence, we decided to see which toys would win over Andy's heart...and of course, win in a fight. Listen as Steve and Chris pitch a classic Transformer and a TMNT Mobile Machine. Don't worry, we get technical. Listen to find out Who Would Win?!
Click here to view the results from our Summer 2019 Guess the Tomato-Meter contest!
Please follow us on Facebook, Twitter, and Instagram @WhoWouldWinCast
Click here to see Poll Results from all of our episodes
Feel free to submit your ideas for future match-ups!