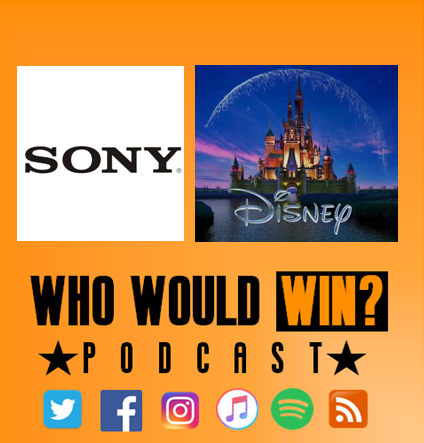 Who Would Winners... We don't feel so good. Spidey's sudden and unexpected pull from the MCU has hit hard. Though Sony and Disney have the opportunity to both win, it's likely only one will prevail. Listen as Steve and Chris pitch the fight between the two film companies for the future of our favorite web-slinger. Download and listen to see Who Would Win?!
Click here to view the results from our Summer 2019 Guess the Tomato-Meter contest!
Please follow us on Facebook, Twitter, and Instagram @WhoWouldWinCast
Click here to see Poll Results from all of our episodes
Feel free to submit your ideas for future match-ups!