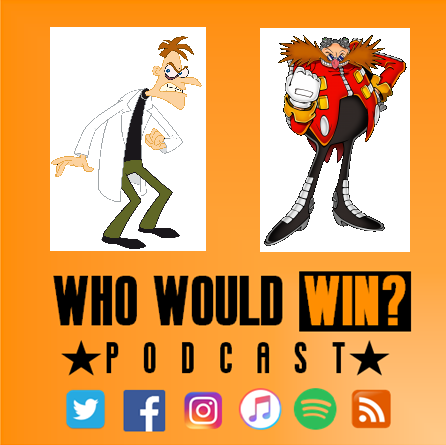 Two evil doctors, one common goal; to take over stuff! With the live-action "Sonic" movie around the corner, listen as Steve and Chris tackle two villains with extremely specific, yet vague dastardly plans. Will Doofenshmirtz "inator" his way out, or will Robotnik's industrialized background reign supreme? Download and listen to see Who Would Win?!
Thank you to listener Joshua Hobbs for suggesting this week's episode!
Click here to check out the full 1999 Animated Sonic the Hedgehog Movie
Please follow us on Facebook, Twitter, and Instagram @WhoWouldWinCast
Click here to see Poll Results from all of our episodes
Feel free to submit your ideas for future match-ups!